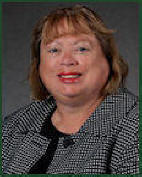 Welcome to our Missouri JCI Senate web page. Our theme for 2013-2014 here in Missouri is Continue Traditions in Excellence! Missouri Jaycees and Senators have many years of traditions. After all, we are the Birthplace State of the Jaycees – a long tradition of Believing that Faith in God. Transcends across more than our being. That service to humanity is the Best Work of Life. Each of us here are Missouri Senators – because each of us were excellent Jaycees and excelled to follow our creed. Our excellent MO JCI Senate continues to cherish and support the Missouri Jaycees focused programs of Wonderland Camp and Access Day at the Missouri State Fair. As the US JCI Senate Foundation has for many years provided scholarships to high school students across the country, the Missouri Senate has participated in the national program but also provides additional scholarships – Missouri Excellence – it 's a tradition! The Missouri Senate will set in motion this year the necessary legal and financial process to sustain that scholarship excellence for the future high school students.
One of the best Missouri Senate traditions is having fun with our Senate friends.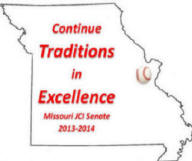 This is our Excellent Tradition – Friendship! We have several socials and other activities planned for the year to promote fellowship. See the calendar for specific dates and details. As a symbol of that Tradition of Excellence we are utilizing a baseball – an American excellent past time of Tradition.
Thank you to all, Missouri Senators of Excellence. I hope to see Missouri Senators and other Senators from across the US and world that visit our webpage at an event this year.
Continue Traditions in Excellence!
Susan Hatcher #58143
President – 2013-2014
Missouri JCI Senate