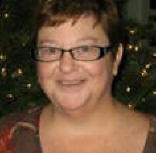 Welcome fellow Senators I am excited and humbled to be your newly elected president for 2015-16. This year's theme is "Taking Care of Business." I chose this so we can reflect on where the Jaycees are now and what we can do to support them. We are celebrating the 100th year of the Jaycee movement and I would like us to share our experiences with our local communities. We will be supporting our US JCI President Carol 'CJ' Jordan # 45857 and her theme this year is 'We Believe' which comes directly from the Jaycee Creed. We can 'Take care of Business' and let our local Jaycee chapters know what the Creed means to us and how it has impacted our lives.
One of our projects we will be participating in is 'Access Day at the Missouri State Fair' in Sedalia, MO on August 21st, which just happens to be the 45th year for this program. A few other projects and socials we have planned are a trip to Hermann in September, Casino night in December to raise money for Scholarships and a St. Louis Blues hockey game, just to name a few. Check out our website www.mojcisenate.org to see all of the exciting events we have planned this year.
I am looking forward to serving you as your President and know that Missouri will have a fun and exciting year.
Karen O'Hearn #52200
President 2015-2016
Missouri JCI Senate